ALOPECIA AREATA
Oral Janus kinase inhibitors PF-06700841 and PF-06651600 provide clinically evident therapeutic effect at 4 and 6 weeks in patients with alopecia areata and greater efficacy over 24 weeks in patients with a shorter duration of their current alopecia episode: Results of a randomized phase 2a trial
Presented by: Elena Peeva, MD, MSc, FACR
Cambridge, MA, USA

Key Messages/Clinical Perspectives
The phase 2 trial data for the oral TYK2)/JAK1 inhibitor PF-06700841 and oral JAK3 inhibitor PF-06651600 indicate that they demonstrate efficacy earlier than prior treatments, having an onset of effect in moderate to severe alopecia areata at 4 weeks and 6 weeks respectively.
Subgroup analyses by clinical characteristics demonstrate that the response may be greater for patients in whom the disease has persisted for shorter duration.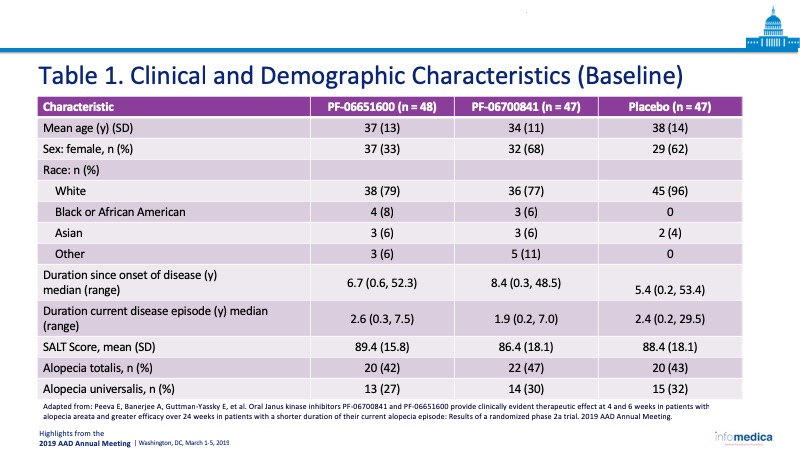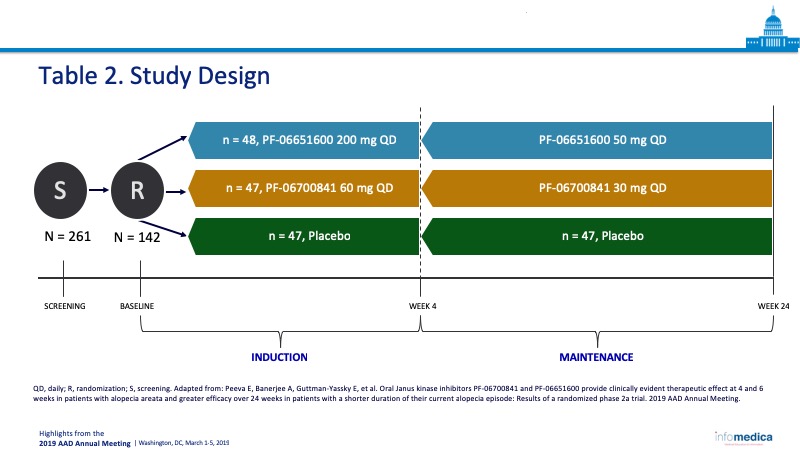 Presenter disclosure(s): The presenter has reported the following disclosure: Pfizer Inc.
Written by: Daniel Bennett, MPH
Reviewed by: Martina Lambertini, MD