topics.
Meeting the Needs of the Hair Challenged Patient
Presented by: Glynis Ablon, MD, FAAD
Associate Clinical Professor UCLA, Ablon Skin Institute & Research Center, Manhattan Beach, CA, USA

Key Messages/Clinical Perspectives
The clinician should take the initiative in discussing the topic of hair loss with all patients
Investigate the cause of hair loss before starting treatment.
Combination treatments are most effective.
When treating androgenic alopecia, the use of any modality selected will need to be ongoing.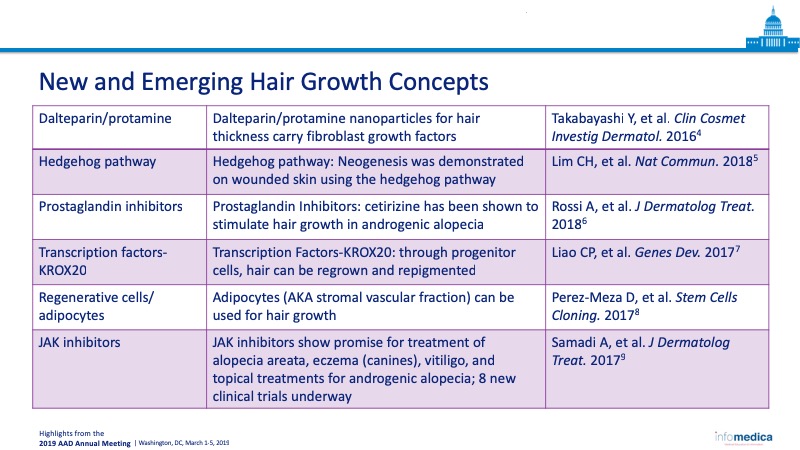 REFERENCES
Presenter disclosure(s): The presenter has reported relationships with the following company: Honoraria from Galderma Laboratories, L.P.
Written by: Daniel Bennett, MPH
Reviewed by: Martina Lambertini, MD