We are pleased to present highlights from the 2019 Annual Meeting of the American Academy of Dermatology (AAD).
Our meeting was held from March 1 to March 5, 2019 in Washington, DC. The AAD conference highlights feature topics including psoriasis, atopic dermatitis, vitiligo, hair loss, acne, rosacea, non-melanoma skin cancer, and cutaneous oncology, among others. We also offer a review of recent clinical trials, updates on biologics, emerging therapies, and innovations in surgical and non-surgical treatments.
The conference offers a comprehensive review of research priorities, diagnostic methodologies, and emerging therapies to benefit patients suffering from a wide range of medical conditions. The latest advances in aesthetic dermatology topics are covered. Contemporary clinical practice pearls are included with an emphasis on the use of digital tools.
The most recent updates on newly published research findings and novel therapeutics are provided, spanning a wide range of dermatologic specialties and subspecialties. Key summary slides accompany each article. These tools can be used in conjunction with each other, or as standalone resources by dermatologists and allied health professionals to enhance clinical care.
As an added benefit, we offer video interviews with several expert dermatologists, who provide their insights, commentaries, clinical pearls, and suggestions that can benefit clinicians and patients. Be sure to access these video interviews for information and expertise on a wide range of current topics and innovations.
Finally, take a moment to hear current AAD President George J. Hruza, MD, MBA, FAAD in his video interview as he shares his perspective on goals for the Academy for the coming year and message for dermatologists in the global medical community.
We hope these resources will enhance your clinical practice and be highly educational for you and your colleagues.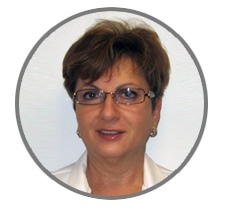 Prof. Nellie Konnikov, MD, FAAD
Editor, 2019 AAD Annual Meeting Highlights
Professor of Dermatology, Boston University School of Medicine
Chief of Dermatology, Boston VA Medical Center, MA, USA